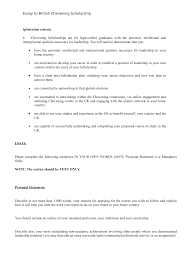 How to Write a Successful Personal Essay for a Scholarship
You should start off by explaining the inspiration behind your goals. You may want to mention your long-term aspirations, whether it be career goals or educational ones. While scholarship providers may not expect you to discuss your long-term goals in the application, it can help to write about the impact that your education and goals will have on the lives of others. In this way, your scholarship application is more likely to be considered.
Essay prompt
While applying for a scholarship, there is a chance that your essay prompt may focus on something more personal, such as a passion for a specific field. It is crucial to have a passion for your field, since it will help you fulfill the qualifications of a specific role. Whether you are passionate about gender equality or wage inequality, a scholarship will allow you to discuss your commitment to these issues. Be careful not to sanitize your beliefs, though. Avoid unnecessary detours and tangents.
When writing an essay on a scholarship prompt, try to understand the organization that awards the scholarship, and brainstorm for possible stories. Remember that the most compelling stories leverage personal experiences to portray time and place, while illustrating a character. Include dialogue, details, and description to create an authentic moment. This way, you will be more likely to win the scholarship. You can also use a sample essay for a reference.
Criteria
Many scholarships require applicants to show financial need. While scholarships are a great way to encourage talented students to attend college, some of them require that students have a low family income. Often times, this can be verified through payroll stubs or tax documents. While the criteria for scholarships vary, they can be used to narrow the pool of candidates. Below are some things to keep in mind when applying for a scholarship.
Referees: When applying for a scholarship, some of them will ask for letters of recommendation from people who have worked with you or have a connection to your educational institution. When choosing a recommender, you'll want to make sure the person you're asking knows about your educational background, as well as your extracurricular activities and leadership positions. If possible, contact them as soon as possible to arrange the letters.
Examples
When writing a personal essay for a scholarship, it's important to show your passion. It's the writing rule "show, don't tell" – if you can show your passion, you'll be remembered, and your scholarship donor will feel good knowing their money will be used to further a worthy cause. Your personal statement should reflect your passion and your goals. Use the examples below to inspire the committee.
The scholarship prompt asks: "Why do I deserve this scholarship?" In your essay, demonstrate your achievements and accolades. Show that you've got the drive to succeed. This is the most important part of your essay. In most cases, the scholarship committee will ask you to explain why you deserve the scholarship. Depending on the question, the answer may be as simple as "my dream school will help me finance my studies."
Examples of scholarship essays
You can find scholarship essay examples online, but how do you know which ones to use? Here are some tips. Before you start writing, you should first gather your thoughts. Decide what topic to focus on, what kind of reader you're trying to impress, and what your career goals are. Then, select a topic that reflects that. Focusing on a particular topic will help you to organize your thoughts more efficiently and to make the paper easier to read.
Make your scholarship essay specific to the scholarship organization. You may be asked to describe why you need the money, or what you plan to use it for. Be sure to include details about your goals and passions. Then, mention how the scholarship will help you achieve them. For example, if you are an attorney or an engineer, you might write about your dream job. For example, you might mention your desire to become a lawyer or a doctor, and how your career would benefit the world.
You should start off by explaining the inspiration behind your goals. You may want to mention your long-term aspirations, whether it be career goals or educational ones. While scholarship providers may not expect you to discuss your long-term goals in the application, it can help to write about the impact that your education and goals…